Tanzania wildlife safari and  Zanzibar beach holiday vacation
10 Days – 9 nights Tanzania wildlife safari and Zanzibar beach holiday. visit Serengeti, Ngorongoro, Lake Manyara national park  – 4 Nights Zanzibar beach holiday.
Book our 10 Days Tanzania wildlife safari and  Zanzibar beach vacation for a real African safari experience. This Tanzania wildlife & Zanzibar beach holiday takes you to the parks in Northern Tanzania.
The parks in northern Tanzania include:
Serengeti National park
Ngorongoro Crater
Lake Manyara National Park
1.Lake Manyara National Park Attractions:
Spectacular wildlife such as Tree Climbing Lions, giraffes, zebras, elephants, warthogs and kirk's dik-diks
Huge troops of African Baboons
The Lake Manyara scenery filled with pink flamingos.
Magnificent bird species such as pelicans, crowned eagles, crested guinea fowl and hornbills.
2. Serengeti National Park Attractions:
Home of the African Big 5 Wildlife that is lions, leopards, elephants, rhino and buffalo.
Wildebeest migration hot spot.
Rich Masai culture.
Scenic Bird life.
Hippo pools in the Grumeti River
Olduvai Gorge; this is where the early human remains were first discovered.
3.  Ngorongoro Crater attractions
Large Presence of Big 4 wildlife such as black rhinos,  lions, elephants and buffaloes.
Schools of hippos
Ideal view of the Ngorongoro crater wildlife from a vantage point above. (ideal photography spot while on safari).
Olduvai Museum
Gol Mountains
Zanzibar Beach Holiday
After the wildlife safari you will board a regional flight to the Exotic Zanzibar Island. Zanzibar is famous for its white sandy beaches. As well as the deep green azure of the ocean and its coconut palm trees against the blue sky with its ornamental white clouds. The Zanzibar islands are surrounded by unspoiled coral reefs and are becoming famous for spectacular water sports. Water sports such as  scuba diving, snorkeling and deep sea fishing. Tanzania Safari and luxury Holiday. Zanzibar Beach Holiday. Tanzania and wildlife tours Zanzibar holiday travel. budget family Safari tour in Tanzania
Tanzania safari & beach holiday
This tour starts with meet and assist Services at Kilimanjaro airport. Afterwards we transfer you to your Arusha hotel for an overnight stay in readiness for your Tanzania Wildlife safari.
This Tanzania wildlife safari and Zanzibar beach vacation tour begins with the grand wilderness. You will spend 5 days stalking game as huge herds of wildlife in the vast African Savannah. Hot air balloon safaris in Serengeti and Masai cultural tours can also be arranged on request. Your safari lodge/tented camp provides both exclusive space and comfort.
However, the highlight of this tour is a visit to Zanzibar. This is a haven of relaxation in the Indian Ocean's azure waters. With rainbow colored reefs, a rich history and fine white sands. See Zanzibar in style with our most experienced local guides.
You will enjoy the professional services of your safari guide. while on our 10 days Tanzania wildlife and Zanzibar beach holiday safari with us.
This African wildlife safari and beach holiday tour runs on a private basis. Hence, the tour can depart at the client's most convenient date.
Transport and game drives is in custom made 4×4 vehicles with a Tanzania professional safari guide.
We offer guests an option to customize this tour. Guests can use their choice of lodges & camps and you may also include flights as desired. Please let us know how we can make your ideal wildlife safari holiday.
Route
Tanzania
Arrival Arusha ( Tanzania)

Arusha – Lake Manyara national park

Lake Manyara – Serengeti national park

Full day game drives in Serengeti national park

Serengeti – Ngorongoro crater tour

Ngorongoro – Arusha – Zanzibar Island Beach holiday

Beach holiday vacation in Zanzibar

Departure from Zanzibar.
Wildlife to see

Buffalo
abundant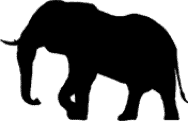 Elephant
common
Lion
common

Leopard
common

wildebeest
abundant
Main Destination:
| | |
| --- | --- |
| Lake Manyara National Park | Serengeti National Park |
| Ngorongoro Crater | Zanzibar |
Interested in This Tour?