Kenya Wildlife and Beach safari
This 12 Days Kenya Wildlife and Beach safari begins and end in Nairobi. The safari takes you to some of the top safari destinations in Kenya. From the Equator's Ol Pejeta Conservancy to the sandy coastal beach of Mombasa. The safari package has a lot to offer. You will start your safari after an Airport transfer from the airport and head on to your city hotel. In the morning, you will be met by your tour guide. He will give you a briefing of your safari and also give a detailed guideline of Kenya's game park rules.
After the safari briefing, you will head towards Kenya's Equator town of Nanyuki where you will visit  Ol Pejeta Conservancy. You will arrive just in time for lunch at the Serena Sweetwaters Camp. After lunch and short rest head on straight to the conservancy for an afternoon game drive. The conservancy is best known for its good wildlife conservation efforts.  It hosts most of the endangered species like Grevy's Zebra, and the Black Rhinos. The conservancy also has the only rehabilitation center for Chimpanzees in Kenya. It is also home to some of the rarest wildlife in Kenya like llamas. In the evening, you will unwind with an evening stay at your hotel in readiness for the next day's adventure.
Kenya Safari and beach Vacation
12 Days Kenya wildlife safari and Beach holiday tour day 2 takes you to Lake Nakuru National Park. While heading to Lake Nakuru, you will pass by the Rift Valley with a brief stopover at the viewpoint for a photography moment. The lake is alkaline in nature hence it is suitable for the growth of algae. This algae, in turn, attracts a robust and thriving bird species like lesser and greater flamingos, white pelicans, and the Hottentot teal. Other wildlife species like Giraffes, buffaloes, zebras, cheetahs and lions also reside here. Visiting this park, you will  see the black and white rhinos. This is because the park is a renowned Rhino sanctuary. After, your evening rest at your hotel, you will head on to the neighboring Lake Naivasha.
Hells Gate is an ideal outdoor destination, here you will choose to either hire a bike on your safari or walk. Some of the activities in Hell's Gate National Park include hill climbing, safari trekking and cave explorations. The park is also home to various wildlife like antelopes, impala and zebras. In Lake Naivasha, you can choose to explore the Lake while on a boat riding experience. After your adventure in Lake Naivasha, you will head on south to the Masai Mara Game Reserve.
Masai Mara Wildlife Safari
The Masai Mara is clearly the best safari destination in Kenya. It is best known for its rich wildlife and beautiful scenery.  Masai Mara is home to the annual wildebeest migration between the months of  July through to October. Millions of wildebeest crossover from the neighboring Serengeti National Park via the Mara River to Kenya in search of pasture. Then later on the wildebeest have a calving season between February and May. Some of the activities that you can opt to partake include the Hot Air balloon safari that you can reserve for  $450. You can also opt to visit the Masai villages and join in the cultural Masai dances and learn more about the interesting Masai Culture.
After 2 nights stay in the Masai Mara, you will head to Nairobi and catch a flight to Mombasa. The Beach town is situated along the Kenyan coast's Indian Ocean. Mombasa is mostly occupied by Swahili Arabs. Hence the town boasts of a rich historic Swahili culture. Moreover, Mombasa beach has one of the finest hotel facilities in the country. These hotels offer some leisure activities like swimming, jet skiing, boat riding and snorkeling. A holiday in Mombasa is ideal for you to unwind the long and exciting bush safari. You will spend 3 nights here in Mombasa. After the beach holiday head to Nairobi thus marking your end of the 12 Day Safari.
We offer you an option to tailor make this tour. You can opt to use your choice of hotel and you may also include flights if desired. Kindly do let us know how we can make your ideal safari holiday  memorable.
Route
Kenya
Nairobi- Samburu National Reserve

Samburu National Reserve

Samburu– Ol Pejeta Conservancy

Ol Pejeta - Lake Nakuru National Park

Lake Nakuru - Masai Mara National Reserve

Full day game drives- Masai Mara

Masai Mara –Diani

Diani Beach holiday

Diani-Nairobi - Departure
Wildlife to see

Buffalo
abundant

wildebeest
abundant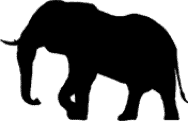 Elephants
Common

cheetah
common

Leopard
common
Lion
common
Main Destination:
| | |
| --- | --- |
| Samburu national reserve | Ol Pejeta conservancy |
| Lake Nakuru National Park | Masai Mara National reserve |
| Diani | |
Interested in This Tour?