15 Days Kenya and Tanzania Wildlife and Beach Safari & Zanzibar Family Beach Vacation
Exclusive family safari across Kenya and Tanzania leading parks with abundant wildlife viewing opportunities all year round . The tour is customized to allow minimal travel distance. This is an adventure packed tour with activities for the whole family. Children get an opportunity to visit  the Giraffe Centre, home of the endangered Rothschild giraffes. As well as David Sheldrick's elephant Orphanage and thereafter take lunch at The Carnivore Restaurant, meat lovers paradise.
Other activities while on this tour include; Boat Riding in Lake Naivasha, Hiking and bike riding at  Hell's Gate National Park.
Big 5 viewing , rich Masai culture ,Wildebeest migration trailing in Masai Mara and Serengeti National park. Thereafter you proceed to Zanzibar for beach holiday vacation at the Beautiful Sandy Coastal Beach. The family can take the readily available excursions like , Spice Tours ,Water sports, swimming, snorkeling and Boat Safari.
 Family Safari in Masai Mara
Thereafter, your trip heads on southwards to the famed home of the wildebeest migration and hub of the African lions, The Masai Mara Game Reserve! This world famous game park offers you one of the best African adventure experience. This destination is a must visit while on safari in Kenya. The Masai Mara National reserve is not only known for its rich wildlife and ecosystem but also its Masai culture. You can also choose to participate in various activities while in  Masai Mara like; Hot Air Balloon safari and also a guided Masai village tour.  While in the Masai Village you will get to participate in the Masai Dances.
With 3 nights spent in the Masai Mara, you will head on to  Serengeti National Park. Like the Masai Mara, Serengeti is rich in wildlife and is home to Africa's predators like lions, cheetahs, hyenas and also the shy African leopard. You can also choose to have a Hot Air Balloon Safari while in  Serengeti. The park is also home to the annual wildebeest migration and wildebeest calving season of January to May. You will enjoy a full day Game Drive in Serengeti then head to the Ngorongoro Crater.
The Ngorongoro Crater is home to over 25,000 animals. This rich and pristine conservation area is situated along the Olduvai Gorge in Northern Tanzania. Some of the wildlife that resides here include; the African or Cape Buffalo, Lions, Black rhinos, hook lipped Rhinos, blue monkeys, Eland, wildebeest and zebras. The crater is also home to bird life. Bird life include: the Grey crowned cranes, Silvery cheeked hornbill, lesser Flamingos, black kite among plenty bird life.
Kenya and Tanzania safari
After the wildlife
safari in Kenya and Tanzania
, you will head on to Zanzibar Beach for a 4 nights vacation. The beach offers the best relaxation spot after the long safari in Kenya and Tanzania. It is an ideal location for your family to enjoy the beach and unwind as your safari heads to a close. We will reserve the best hotels that are situated  along the sandy Zanzibar beach facing the Indian Ocean.
This Kenya and Tanzania Family safari is a privately guided safari that departs at your most convenient day .
 While on this safari transport and game drives would be in a 4 x4 safari vehicle. We carry 6 people per vehicle to guarantee all travelers a window seat.
We allocate guides who are good with children. The guide will share information on East Africa Flora and Fauna, wildlife , beautiful scenery and our rich African culture. A hot air balloon safari is available for children above 8 years of age.
We are open to tailor make this tour for you. You can choose your own hotels & lodges you want along with other transport logistics that meet your requirements.
Journey with your family with us'.
Route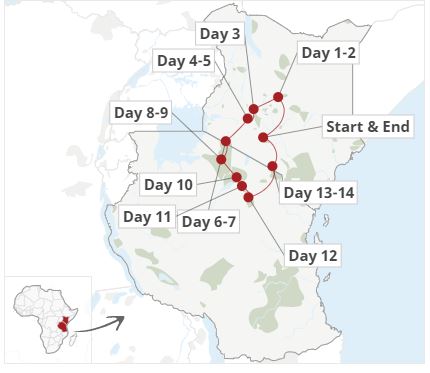 Kenya
Arrival in Nairobi with an Airport Transfer to a city hotel

Nairobi City Excursion to Lake Naivasha

Lake Naivasha National Park and Hell's Gate National Park

Lake Naivasha to Masai Mara National Reserve

Full Day Spent in the Masai Mara Game Reserve

Masai Mara to Lake Victoria
Tanzania
Lake Victoria to Serengeti National Park

Full Day Game viewing experience in the Serengeti National Park

Serengeti National Park to Ngorongoro Crater

Ngorongoro to Kilimanjaro Airport, Fly to Zanzibar Island

Family vacation in Zanzibar Beach

Zanzibar Beach to Nairobi (Safari Ends)
Wildlife to see

wildebeest
abundant

Buffalo
abundant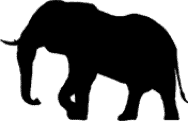 Elephant
common

cheetah
common
Lion
common

Leopard
common
Main Destination:
| | |
| --- | --- |
| Nairobi | Lake Naivasha |
| Hell's Gate National Park Attractions | Masai Mara National reserve |
| Lake Victoria | Serengeti National Park |
| Ngorongoro Crater Attractions | Zanzibar Beach Attractions |
Interested in This Tour?