5 Days Tanzania wildlife budget lodge safari to  Lake Manyara Serengeti Ngorongoro crater
5 Days Lake Manyara Serengeti Ngorongoro Budget Lodge Safari. Serengeti National park is famous due to its vast savannah ,abundant wildlife all year round , annual wildebeest migration and Calving . Over a million wildebeest and about 200,000 zebras flow south from the northern hills to the southern plains for the short rains every October and November.They then swirl west and north after the long rains in April, May and June. When is the best time to travel to 
lake Manyara Serengeti Ngorongoro safari
Serengeti is easily Tanzania's most famous national park, and it's also the largest, at 14,763 square kilometers of protected area. Serengeti borders Kenya's Masai Mara Game Park. So strong is the ancient instinct to move that no drought, gorge or crocodile infested river can hold them back.
The Wildebeest travel
through a variety of parks, reserves and protected areas and through a variety of habitat. Join us as we explore the different forms of vegetation and landscapes of the Serengeti ecosystem. we shall meet some of their most fascinating inhabitants. Our  
5 days Tanzania budget Safari
visits 3 of the most famous parks in the Northern Tanzania circuit. First we visit Lake Manyara national park which is famous for its tree climbing lions. Second we head to the famous Serengeti National park. This park never disappoints all year round although its more exciting if you traveled at certain times of the year. Finally we head to Ngorongoro crater. The crater houses 30,000 animals and a large variety of birds. The wildlife & bird life rarely move from the area due to the availability of water through wet and dry seasons
Budget safari in Tanzania
1.Lake Manyara National Park Attractions:
Spectacular wildlife such as Tree Climbing Lions, giraffes, zebras, elephants, warthogs and kirk's dik-diks
Huge troops of African Baboons
The Lake Manyara scenery filled with pink flamingos.
Magnificent bird species including pelicans, crowned eagles, crested guinea fowl and hornbills.
2. Serengeti National Park Attractions:
Home of the African Big 5 Wildlife that is lions, leopards, elephants, rhino and buffalo.
Wildebeest migration hot spot.
Rich Masai culture.
Scenic Bird life.
Hippo pools in the Grumeti River
Olduvai Gorge –this is where the early human remains were first discovered.
3.  Ngorongoro Crater attractions
Large Presence of Big 4 wildlife such as black rhinos, African lions, elephants and African buffaloes.
Schools of hippos
Ideal view of the Ngorongoro crater wildlife from a vantage point above. (ideal photography spot while on safari).
Oldupai Museum
Gol Mountains
Route
Serengeti National Park
Arusha – Manyara National Park

Lake Manyara - Serengeti National Park

Serengeti National Park- Full Day Game Viewing

Serengeti -Ngorongoro Crater Tour

Ngorongoro - Arusha
Wildlife to see

leopard
common
Lion
common

rhino
available
Giraffe
common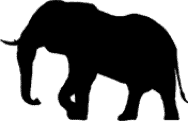 Elephant
Common

Zebra
Abundant
Main Destination:
| | |
| --- | --- |
| Serengeti National Park | Lake Manyara National Park |
| Ngorongoro Crater Tour | |
Interested in This Tour?