5 Days Lake Nakuru Masai Mara Lodge safari
This 5 days safari heads over to the world famous rhino sanctuary of Lake Nakuru national park and heads south of the Rift Valley to Masai Mara, Kenya's home of the big 5.
Brief safari Itinerary day by day:
1.Nairobi – Lake Nakuru National Park
2: Lake Nakuru – Masai Mara Game reserve
3-4: Masai Mara Game reserve – 2 Nights
5: Masai Mara – Nairobi- Departure
Masai Mara has the greatest concentration of the big cats along with the wildebeest, zebra, giraffe, elephant, and antelope population. It is arguably Kenya's most popular game park. Besides, there is the annual great wildebeest migration spectacle to behold for any would-be visitor to Kenya during the period July to October.
Where does this tour start?
The 5 days Kenya Safari starts when our team meets you at your city hotel or the Nairobi Airport for a safari briefing. You then drive to Nakuru via the Great Rift Valley. You will have a brief stop at Viewpoint for a photography moment, awaiting your full-day safari ahead. Arrival at Lake Nakuru national park in time for lunch. Relax at the lodge/camp. At 1600 hrs you will embark on an afternoon game drive, where you will enjoy the inspiring backdrop of the Lake Nakuru, the euphorbia forest, Baboon cliff and Lion hill.
The Lake has also earned a distinction as an important haven for endangered species, particularly the Rothschild Giraffe and the black and white rhino. During your lake Nakuru Safari, you will see lions, water buck, buffalo, and baboons. After the memorable safari experience in park, you will travel to Masai Mara national reserve as your next safari destination.
You will spend 3 days of this 5 Days Kenya wildlife safari in the Mara, enjoying the best game viewing experience. While on game drives with your safari guide, you will get to know the various African wildlife and African bird species.Masai Mara game reserve is one of the most popular safari destinations where you find the BIG 5 and other wildlife in abundance. Other 5 days tours available include 5 Days sweetwaters, Lake Nakuru Masai Mara safari
What animals will I see in the Masai Mara?
You will easily see lions, rhinos, hippos, crocodiles, giraffe, wildebeests, zebras, buffalo, warthogs, hyenas, jackals, buffalo, leopard, antelopes, and also the African elephants. Our 4 days Masai Mara safari takes you to the  home of  spectacular annual event of the wild. This is the annual migration of millions of wildebeest and zebra from the Serengeti in search of water and pasture. Following on their heels are the predators of the savanna- lion, cheetah, jackal, hyena, and vultures. Your game drives in Masai Mara will include a visit to Mara river where the annual wildebeest crossing takes place from July through to October. Your safari guide could also drive you to Talek River or sand river where the wildebeest crossing also takes place.
Safari to Lake Nakuru & Masai Mara
Activities include the hot air balloon safari are highly recommended at any time of the year. One can take a tour to the Mara at any time of the year since one is assured of seeing wildlife. Wildlife to see include;  lions, cheetah, leopard, Elephants, and the rhinos besides other wild game. Our 5 days Lake Nakuru Masai Mara safari tour is operated on a private and exclusive basis. The tour  departs at clients' most convenient day. You will enjoy the exclusive services of your professional English-speaking guide. We also have multilingual guides available on request. Our 5 Days lake Nakuru Masai Mara safari guided safari program price includes all full board accommodation while on safari, game park entry fees for the duration, and the tour is child friendly.
Accommodations are in well selected lodges and tented camps. Asili Adventure safaris can give you an option to customize this tour. You can pick the hotel of your preference, and flights as per your desire.
For customization, kindly contact us. We will make your ideal African wildlife safari holiday a memorable experience.
Route
Masai Mara National Reserve
Nairobi –Masai Mara National Reserve

Masai Mara National Reserve

Masai Mara- Lake Nakuru National Park

Lake Nakuru– Nairobi
Wildlife to see

leopard
common
Lion
common

white-rhino
none
Giraffe
common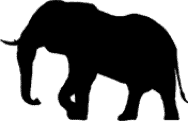 Elephant
Common

Zebra
Abundant
Main Destination:
| | |
| --- | --- |
| Lake Nakuru National Park | Masai Mara National Reserve |
Interested in This Tour?