Amboseli /Tsavo West/Tsavo East Mombasa luxury lodge safari
This is an ideal Kenyan luxury safari package. The tour takes to  you Amboseli Tsavo and Mombasa. This 6 days safari takes you along southern Kenya and ultimately to the Kenyan coast for a Mombasa beach Safari. The safari destinations on the southern side of Kenya are very scenic and are home to some of Kenya's great wildlife. You will visit Amboseli, Tsavo West and finally Tsavo East National Park.
Brief safari Itinerary day by day:
1: Nairobi to Amboseli National Park
2: Amboseli National Park
3: Tsavo West National Park
4-5: Tsavo East National Park
6: Tsavo East to Mombasa Beach Holiday
Reserve our 6 Days Amboseli Tsavo West  /Tsavo East Mombasa Lodge Safaris  . This tour starts from Nairobi and ends in Mombasa. You can also add a few days of beach holiday in either Diani , Watamu ,Nyali or Malindi.
Views of Mt. Kilimanjaro / African Elephants 
The safari starts in Nairobi, our safari guide will meet you at your hotel lobby. A short briefing about the safari along with a description of what to see while on safari to the southern Kenya parks. You will depart Nairobi and head along the bustling Mombasa Road Highway. While on the way, you will see Kenya's Standard Gage Railway, the first of its design. The SGR runs from Nairobi to the coastal town of Mombasa.
After approximately four and a half hours drive you will reach Amboseli National park. The park sits on the border between Kenya and Tanzania. You will arrive just in time for lunch at your lodge. After lunch and short rest embark on an afternoon game drive. Here you will get a great sunset view of Africa's highest mountain, Mt. Kilimanjaro contrasting amidst the giant African elephant herds.
It is safe to say that Amboseli National park is truly the home of large Elephants herds and  also home to a variety of wildlife and avian life. You will easily see birds and wildlife such as; lions, Masai Giraffe, Goliath Heron, Grey-crowned crane, African Jacana among many notable African birds species. After 2 days full day game viewing experience, you will rest and recollect the amazing game drive experience at your lodge.  Prepare for a morning trip to the Tsavo West.
On the third day, you will embark on a short 3 hour journey to Tsavo West National Park, the land of lava. The National park is famed for its cave exploration activities, Underwater hippo and fish viewing as well as, the scenic game drives.
Tsavo East National park
The following day, you will travel to the neighboring Tsavo East National park. The park is renown for its red dusted elephants, lions, buffalo and rhino to name just a few land animals, hippos and African crocodiles also reside here. You can also choose to participate in walking safaris (trekking) and bird watching.
Tsavo West and Tsavo East National Park?
With both parks being located around the same geographic region in Kenya, the two parks have some differences. Tsavo East is generally flat and drier, with Galana River, Yatta Plateau and Lugards falls being distinct features of the park while Tsavo West National park has a cooler and wet climate. The park's highlights are Lake Jipe and Mzima Springs.
After the breathtaking experience in the Tsavo area, you will travel south to Kenya's coastal town of Mombasa. The beautiful coastal town harbors the best sandy beaches and magnificent beachfront hotels. While in Mombasa, you can opt to add more days in your safari.
Mombasa Beach Holiday
Some of the activities in Mombasa include; jet skiing, boat riding safaris, snorkeling, deep sea diving, Mombasa water park visit, among other activities. The Indian Ocean is home to the coral reef, magnificent aquatic life like octopuses, eels, crabs, scorpions among many more.
The beach city is home to some of the rich Swahili cultures. From its beautiful cuisine of Mahamri, Biryani, Swahili chapati and Kaimati, these dishes will leave you mouth watering. You can also explore the famous Old town situated near the Mombasa city center. Here the old Swahili architecture is still visible in its buildings. The town is home to most of the Swahili Arabs. Not forgetting the 17th century attraction of the Fort Jesus, built by the Portuguese explorer Vasco Da Gamma. The building still stands till date and its a main tourist attraction in Mombasa.
Amboseli, Tsavo West & Tsavo East Safari
This Amboseli ,Tsavo, Mombasa safari (6 day) safari is operated on private and Exclusive basis. It is closed to Individual Groups or family hence it can depart at your most convenient day. You will enjoy exclusive services of your English speaking guide. Multilingual guides are available on request.
Transportation and Game Drives while on this Kenya Wildlife Trails safari are in a custom made 4×4 safari vehicle with a pop up roof. Hence its ideal for game viewing and photography where all travelers are guaranteed a window seat.
This luxury all year round safari is child friendly. This tour is also ideal for senior citizens since it has minimal travel distances.
While on this trip guests stay in well selected luxury lodges and tented camps. We offer guests an option to tailor make this tour and use their choice of lodges and tented camps. You may also include flights if desired. Kindly do let us know how we can make your dream safari memorable!!!
Route
Kenya
Nairobi to Amboseli National Park.

Full day spent exploring the Amboseli National Park.

Amboseli National Park to Tsavo West National Park.

Tsavo West National Park to Tsavo East National Park.

Full day safari in Tsavo East National Park

Tsavo East National Park to Mombasa.
Wildlife to see
Lion
common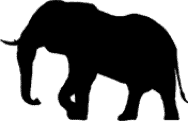 Elephants
Abundant

Cheetah
common

Buffalo
Common

Zebra
abundant

Wildebeest
common
Main Destination:
| | |
| --- | --- |
| Amboseli National Park. | Tsavo West National park |
| Tsavo East National park | Mombasa Beach Holiday (Kenya coast) |
Interested in This Tour?