6 days Kenya Small group safari|Masai Mara, Lake Nakuru & Amboseli shared safari 
6 Days Masai Mara, Lake Nakuru Amboseli Budget Lodge group safari starts and ends in Nairobi. This tour has set safari departures in 2021 and 2022. This means single travelers, couples or individuals willing to share travel expenses or wildlife safari experience can book to join the tour. A member of our safaris team will meet you at your hotel or the airport and bring the group together for briefing. Thereafter start our 6 days Masai Mara, Lake Nakuru Amboseli group tour.
3 days Masai Mara group safari 
This small group safari takes a maximum of 6 travelers per vehicle. Hence guaranteeing all travelers a window seat for game drives and wildlife photography. From Nairobi, the tour journeys across the Great Rift valley to Masai Mara game reserve. Here you spend 2 nights with unlimited game drives as you go our trailing the Big 5 animals. Other activities such as Masai Village visit and hot air balloon safari are available. Game drives are done in the vast Masai Mara plains with the help of your guide.
The annual Wildebeest migration from Serengeti to Masai Mara happens from July to October hence you have high chances of witnessing the river crossing if you traveled during this period.
Your second safari destination is  Lake Nakuru national park.You arrive for late lunch. After lunch embark on afternoon game drives. Here you will enjoy the awe inspiring backdrop of the lake, euphorbia forest, Baboon cliff, and Lion hill. The park has also earned a reputation as an important haven for endangered species. Especially, the Rothschild Giraffe, black and white rhino. Lions, water buck, buffalo, and baboons are all residents here
3 days Amboseli National park safari 
The 6 days Kenya wildlife adventure group joining safari finally travels down to Amboseli National park. You will spend two nights exploring one of the most popular wildlife sanctuaries in Kenya. Situated close to Kenya and Tanzania border, Amboseli National Park lies at the foot of Mt. Kilimanjaro. This is the highest mountain in Africa (5,896 m). Its snow capped summit presents a splendid view in the clear wild. You will spend the best of the two days in the Amboseli National reserve
What animals will you see in on this 6 Days Masai Mara Lake Nakuru, Amboseli group safari? You will see lions, Black rhinos, elephants, leopard, and buffaloes. Other African Wildlife such as, hippos, crocodiles, giraffe, wildebeests, zebras, warthogs, hyenas, jackals, cheetahs and many kinds of antelopes. Numerous species of bird life and scenic views of the Rift valley and African mountains.
Your game drives in Masai Mara will include a visit to Mara river where the annual wildebeest migration crossing takes place from July through to October. Take advantage and book a seat in your 2021 migration safari. Your safari guide could also drive you to Talek River or sand river where the wildebeest crossing also takes place. A hot air balloon safari is recommended at any time of the year.
When is the best time to book a Kenya Group safari?
One can take this tour at any time of the year since you are assured of seeing the big 5 i.e lion, cheetah, leopard, Elephants, and rhinos besides other wild game. Small group safaris departs on scheduled days. You will share the travel experience with like minded single travelers or couples who wish to make friends and cut safari costs while on an African Wildlife safari holiday.
Our small group safaris are guided by a professional English speaking guide. We also have multilingual guides available on request. Our 6 days Kenya small group joining safari price includes 3 meals per day while on safari. Park entry fees for the duration. Please note there is a single room supplement surcharge for solo travelers occupying own room.
While on our Kenya small group joining safari guests stay in well-selected lodges and tented camps for our guests' comfort.
Route
Kenya
Nairobi – Masai Mara National Reserve

Masai Mara National Reserve

Masai Mara – Lake Nakuru National Park

Lake Nakuru – Amboseli National Park

Amboseli National Park

Amboseli National Park- Nairobi
Wildlife to see

Zebra
abundant

wildebeests
abundant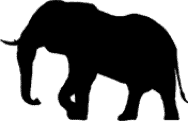 elephant
abundant
Lion
common
Giraffe
common

Cheetah
common
Main Destination:
| | |
| --- | --- |
| Masai Mara Game reserve | Lake Nakuru National Park |
| Amboseli National park | Rothschild's Giraffes |
Interested in This Tour?