Kenya and Tanzania combined group sharing tour
Cross border 7 Days Kenya and Tanzania Group joining safari has set departures for the year 2022. This safari  package comes at the best price and is ideal for groups wishing to travel across the best of both Kenya and Tanzania's Game Parks. The safari begins in Nairobi, with a short safari briefing by your tour guide. We can also provide a multilingual tour guide on your request. After the briefing, you will head on the south of Kenya on a 5 hour journey to Amboseli National Park.
Tour highlights
Nairobi to Amboseli National park - 2 nights
Amboseli to Lake Manyara National park
Lake Manyara to Serengeti National park - 2 nights
Ngorongoro  Crater Tour -1 night
Ngorongoro to Arusha
Amboseli National Park is one of Kenya's finest Game Parks. The park sits on the foot of Mount Kilimanjaro, however, it is renowned for its great wildlife conservation efforts of the now numerous herds of  African elephants that thrive in the Game Park. The park is also home to giraffes, zebras, bird life and not to forget  the big five wildlife. Amboseli is an ideal location for photographic safaris, due to its stunning beauty overlooking Africa's highest Mountain, Mt. Kilimanjaro.
5 days group safari in Tanzania
Great safari combinations  like 10 Days  Kenya and Tanzania for small group scheduled  departures in 2022. This group safari spends two days of game drives at Amboseli National park. Thereafter, you will cross via Namanga border into Tanzania. Here you will visit  Lake Manyara National Park as your first destination. Lake Manyara is the seventh largest lake in Tanzania and is alkaline in nature. Therefore, the lake is suitable for the growth of algae. This is food for the pink flamingos among other bird species that flock here. Lake Manyara is rich in wildlife and holds various natural attractions  like the Maji Moto Kubwa springs. After a night's stay at this park, you will head on North to Serengeti National Park.
Serengeti National park is Africa's best game park. It is well known for the annual wildebeest migration that takes place between June and August. The park also holds one of the most concentrated lion populations in the world. Visiting this park is truly memorable. There is also the presence of the big 5 in the park. Here you will spend the next two nights in this tourist hot spot. The next morning you will pack up for Ngorongoro crater.
Ngorongoro Crater is set along the Ngorongoro Forest and is located 7500 feet Above Sea level. The park holds amazing bird life and is also home to the Black Rhino. This park is also home to the big 5 wildlife.
Small  group safari in Tanzania
After this Small group tour you can add a few days either at Zanzibar or head to Rwanda for Gorilla trekking.
We offer our guests an option to tailor make this tour. Guests can therefore choose their mode of transport or their choice of hotel.  Guests may also opt to include flights between destinations if desired. Kindly do let us know how we can make your safari memorable!
Route
Kenya
Nairobi to Amboseli National Park

Amboseli National Park (home of the African elephants).
Tanzania
Lake Manyara National Park

Lake Manyara National Park to Serengeti National Park

Serengeti National Park (One of Africa's best Game Parks)

Visit the Ngorongoro Crater

Ngorongoro to Arusha transfer to Nairobi City via shuttle.
Wildlife to see

leopard
common

wildebeest
abundant

Buffalo
abundant

Cheetah
common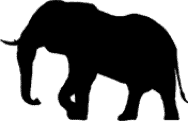 Elephant
abundant
Lion
common
Main Destination:
| | |
| --- | --- |
| Amboseli National Park | Lake Manyara |
| Serengeti National Park | Ngorongoro Crater |
Interested in This Tour?