Nakuru Masai Mara photography safari |Kenya Wildlife Photography  Tour
Reserve our Nakuru Masai Mara photography safari. Our Kenya wildlife photographic safari will begin in Nairobi, your tour guide will meet you in your hotel lobby. This is a small group safari that takes a maximum of 4 to 6 people per vehicle. Therefore guaranteeing all photographers ample room for game viewing and photography.
Your tour guide will give you a safari briefing. The briefing entails the game parks rules and regulations and also the estimated travel time between each safari destination. After the briefing, you will head to the beautiful Lake Nakuru National Park. While en route to Lake Nakuru, you will come across the Rift Valleys, viewpoint. We will have a stopover here for a photographic moment overlooking the panoramic views of the Great Rift Valley depression.
Lake Nakuru Photography Safari 
On arrival at Lake Nakuru, we will check in to the hotel and enjoy a scrumptious lunch. Short rest then we embark for an afternoon game drive in the park. The park sits by the alkaline lake Nakuru. The lake provides an ideal growth environment for algae, in turn, the latter acts as a food source for the birds.The lake shores are filled with thousands of various bird species. Birds like pelicans, pink flamingos, Verreaux's, the majestic long-tailed widowbird among other thriving bird life.
Lake Nakuru National park is home to the endangered white and black rhino and the rare Rothschild's giraffe. Some other wildlife that is commonly spotted in the Lake Nakuru include; zebras, hippos, vervet monkeys, African baboons, and not to forget the tree-climbing lions. The park also offers some of the most spectacular sunsets, and sunrise views while on your game drives. Thus making it an ideal destination for your photography or filming. Here you will stay in lodges that are located in very close proximity to the park. After the two nights spent in the Lake Nakuru , you will pack up and head on to the world famous Masai Mara National Reserve.
Masai Mara Photography Safari 
Travel time from Lake Nakuru National Park to  Masai Mara takes about 5 and a half hours. Arrival at the lodge or tented camp would be in time for lunch. Thereafter, head to the Masai Mara Game Reserve for an afternoon game drive and game viewing experience.
Masai Mara ecosystem is rich in wildlife and is home to a dense population of predators, preys, scavengers among the beautiful savannah grasslands and acacia trees. Afternoon game drives are the best times to spot the large pride of lions basking under the sun. Later on, you will get to have the breathtaking views of the evening sunset.
You will spend the next two days exploring the depths of the Masai Mara .You will go for game drives to the Mara River and if possible you can get to witness the great wildebeest migration between June and September every year. Hot Air balloon safari is also available for an extra
$ 450.
 You will get a birds-eye view of the Masai Mara and better yet get panoramic pictures of the sunrise overlooking the scenic wildlife below. You can also go and learn more on the
Masai culture
by visiting the Masai villages. In the Masai villages you will get to witness and take first-hand pictures of the Masai dances and also the manyatta homes.
Lake Nakuru & Masai Mara Photography safari 
This 7 days Lake Nakuru Masai Mara photography safari is an ideal vacation that takes you to some of the best wildlife hot spots in Kenya. The destinations are suitable for your photography, wildlife documentary and also wildlife and Masai films. We can customize this safari package to suit your budget requirements. Please feel free to contact us in case you need to customize this safari package or for any other enquiries.
Route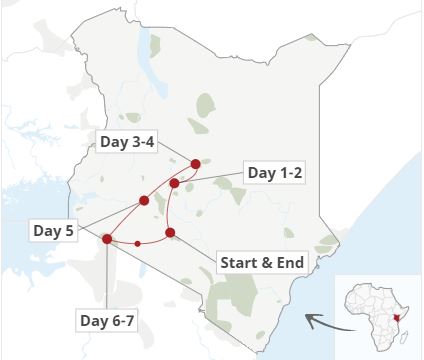 Kenya
Nairobi – Nakuru National Park

Lake Nakuru National Park

Lake Nakuru -Masai Mara National Reserve

Masai Mara National Reserve

Masai Mara-Nairobi
Wildlife to see

wildebeest
abundant

Buffalo
abundant
Giraffe
common
Hippo
common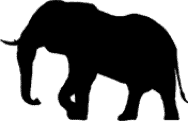 Elephant
common
Lion
common
Main Destination:
| | |
| --- | --- |
| Lake Nakuru National Park | Masai Mara National Reserve |
Interested in This Tour?