Amboseli Masai Mara Photography Safari | Picture -Perfect View of Mt. Kilimanjaro
This is an ideal Amboseli Masai Mara Photography adventure Safari that takes you to two of the most scenic wildlife safari destinations in Kenya. Your tour begins with a safari briefing by our professional tour guide. The safari briefing entails the game park's rules and regulations and also the estimated travel time between each destination while on your safari. We can also provide a multilingual tour guide on your request.
Amboseli Photography safari 
After the briefing, you will head on to
Amboseli National Park.
The park is situated along the Southern section of Kenya, bordering Tanzania. Amboseli National Park sits on the foot of Africa's highest mountain, Mount Kilimanjaro. Amboseli is beautiful and very scenic hence ideal for your photography and video shoots. While in  Amboseli, the African elephants are a must-see. The beauty comes with the background view of  Mount Kilimanjaro contrasting the big elephant herds. Amboseli is inhabited by the Masai population, you can get to visit the Masai villages and experience the 
Masai culture
. Amboseli is also home to some of the most beautiful bird species in Kenya. This park has over 400 Species of birds. Birds like cranes, pelicans, herons, and egrets all reside in this phenomenal ecosystem. Book our
8 Days Amboseli and Masai Mara wildlife Photography Safari
Lake Naivasha Photography safari 
Enjoy two nights at the camp in the stunning Amboseli National park. Thereafter we head to the Great Rift valley and spend a night in Lake Naivasha area.
While en route to the Lake Naivasha, you can opt to have a brief stop at the viewpoint, Rift Valley's escarpment for a brief photography moment overlooking the Rift Valley. Upon arrival, you will head on to the Hell's Gate National Park. This park is a perfect location for hiking and bike riding safari adventures. You can participate in rock climbing, and cave exploration, the Hell's Kitchen Caves. In the morning, you will head on to Lake Naivasha for a fun-filled boat riding experience and a sunrise photo shoot. Thereafter, you will travel south to the Masai Mara.
Masai Mara Photography safari 
The journey to the Masai Mara from Naivasha takes about 4 and a half hours. You will check-in at your lodge or tented camp in time for lunch. After lunch and short rest embark on to the Masai Mara National Reserve for an afternoon game drive. You will travel through the Masai Mara dense savanna grassland in pursuit of the big five among other wildlife that resides here. Later on in the evening, you will get a chance to view the breathtaking sunset sinking in the hills. In the evening, you will reminisce about the adventurous day you had while enjoying the finest African cuisine at your hotel.
The following two days will be spent participating in various activities like the Masai cultural village visits. Here you will get a chance to witness at first-hand the Masai culture and also get to participate in some of the Masai traditional dances. While in the Masai villages, you can take the opportunity to videotape and take pictures of the Masai Manyatta homes that are made of cow dung and mud,and also take great pictures of the large Masai cattle herds. You can also have a chance to take aerial photographs of the Masai Mara wilderness by reserving a Hot Air Balloon safari. The hot air balloon safari takes place in the early morning hours, this is, therefore, perfect timing for capturing the Masai Mara Sunrise overlooking the wildlife. You can also get to witness the Great migration while aboard the Hot Air balloon.
Amboseli Masai Mara photography Safari
Your safari comes to a close with an early morning drive to Nairobi from Masai Mara. Your driver can opt to drop you off at your hotel or at JKIA airport. This is an ideal photographer safari package that takes you to the most scenic safari destinations in Kenya.
We are free to customize this safari for you. With options like customizing your mode of transport and accommodation type, so as to meet your budget and requirements. Feel free to contact us so as to customize this safari for you.
Route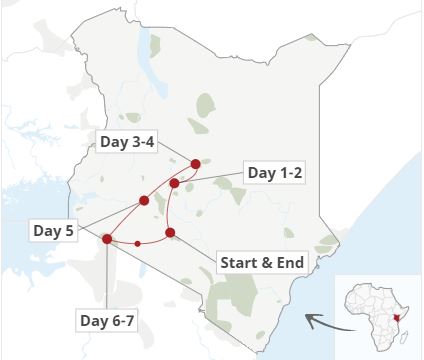 Kenya
Nairobi- Amboseli national park

Amboseli National Park

Amboseli- Hell's gate National park

Lake Naivasha-Masai Mara National reserve

Masai Mara National reserve

Masai Mara National Reserve – Nairobi
Wildlife to see

Wildebeest
Common

cheetah.
available

Leopard
available
Lion
Common

Buffalo
common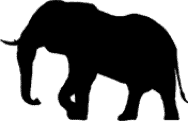 Elephants
Common
Main Destination:
| | |
| --- | --- |
| Amboseli National Park | Hell's gate national park |
| Lake Naivasha | Masai Mara National Reserve |
Interested in This Tour?