Exclusive 9 Days-8 Nights  Kenya and Tanzania classic wildebeest migration safari 
Reserve our exclusive 9 days Kenya and Tanzania classic wildebeest migration safari .Trail the wildebeest migration paths from Masai Mara game reserve into Serengeti national park. Explore the most famous parks in Kenya and Tanzania in style traveling in a custom comfortable 4×4 Land cruiser and flights between Masai Mara and Serengeti national park. While on this tour, accommodation will be in Luxury lodges inside the game reserves close to the wildebeest migration paths.
Our 9 days Kenya Tanzania safari also includes a Ngorongoro crater tour. You can add either Zanzibar beach holiday or Rwanda Gorilla trek so as to complete your East Africa safari experience.
This tour can also serve as a Wildebeest calving safari  or wildebeest Migration safari depending on the travel season. However, one is guaranteed of all-year-round safari with a fascination game viewing experience irrespective of the travel period
Private safari Kenya & Tanzania
This tour starts from Nairobi to Masai Mara game reserve for 3 nights stay. Here you will spend 4 days of your 
9 days Kenya Tanzania classic safari
 on game drives with your safari guide. 
Masai Mara game reserve
 is the world's most famous game reserve. You will find the BIG 5 and other wildlife in such variety and abundance that it is difficult to believe. During your 4 days Game safari in Masai Mara.
What animals will you likely see in Masai Mara?
You will see wildlife such as lions, rhinos, hippos, crocodiles, giraffe, wildebeests, zebras, buffalo, warthogs, hyenas, jackals, buffalo, leopard, antelopes and elephants. It is in the Mara that perhaps the most spectacular event of the natural world takes place. This is the annual migration of millions of wildebeest and zebra from the Serengeti in search of water and pasture. Following on their heels are the predators of the savanna- lion, cheetah, jackal, hyena and vultures.
4 Days Serengeti safari
On day four of your
Masai Mara, Serengeti & Ngorongoro safari
, you will fly from Masai Mara to Sere airstrip. You will meet up with your Tanzania safari guide who will transfer you to your camp for early lunch. You will spend 3 nights exploring Serengeti National park. The park has a large array of resident animals which include; Elephant, rhino, buffaloes, lions, leopards, however the rhino population is declining due to the large amounts of rhino poaching in Africa. In addition you will also find impalas, Thompson's and Grant's gazelle, roan antelope, giraffe, warthog, eland, and wildebeest, etc. Serengeti is also well-known for the wildebeest migration. This is when millions of wildebeest, zebra and gazelle pass through the park in search of green pasture. They move northwards into the Masai Mara National Reserve in Kenya, and then returning to the Serengeti once again.
Ngorongoro Crater safari
Finally you will visit Ngorongoro crater. The crater is one of the seven natural wonders of Africa. You will easily see wildebeests, Zebras, Eland, Grant's and Thompson's Gazelles, Lions, Leopards, Elephants, Wildebeest, Hyenas, Jackals, Cheetahs, Buffalo, Black Rhinoceros and Hippopotamus. Our
Kenya Tanzania classic safari
is specially designed to allow adequate game viewing opportunities in Masai Mara and Serengeti National park. It is in these two parks where the annual migration of millions of wildebeest and zebra takes place between July to October of every year.
Book your Wildebeest migration safari with us and experience this natural world wonder with our professional safari guides.
This tour runs on  private and exclusive basis, hence it can depart at your most convenient date.
Hot air balloon safari in Masai Mara and Serengeti national parks excursions is available on request
You will enjoy the professional services of your safari guide while on our 9 days Kenya and  Tanzania Classic safari combinations
This tour is accommodated in luxury lodges and tented camps all along
Route
Kenya
Arrival – Nairobi

Nairobi -Masai Mara National Reserve

Masai Mara - Mara River

Masai Mara National Reserve- Trailing The Wildebeest Migration
Route
Tanzania
Masai Mara – Serengeti National Park

Northern Serengeti

Northern Serengeti-Central Serengeti (Seronera

Serengeti - Ngorongoro Crater Tour

Ngorongoro – Arusha -Departure
Wildlife to see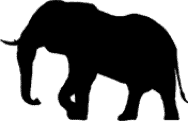 Elephant
common
Giraffe
Common
Lion
Common
Hippo
common

Leopard
common

cheetah
common

abundant
abundant

zebra
abundant

wildebeest
abundant
Main Destination:
| | |
| --- | --- |
| Masai Mara national reserve | wildebeest migration |
| Serengeti national park | Ngorongoro crater |
Interested in This Tour?