Safaris in Kenya and Tanzania for senior citizens 
Our adventure senior Citizen safaris are perfectly tailored to suit all travelers over 65 years of age.
Therefore, we have put together a variety of well selected  senior citizen tours. This tours allow minimal road travel distances and incorporate air travel ensuring safety and comfort while traveling along .
Elderly people traveling on our  African senior Citizen safaris get personalized attention. While on safari guests stay in Luxury lodges and tented camps that are well located in the game parks for easy access to wildlife parks for game viewing.
Transport and game drives while on our East Africa Senior Citizen safaris is in custom made  4×4 Land cruisers. This senior citizen Safaris tour programs are guided by  professional tour guides. 
African Safari Holidays for Elderly People
Asili Adventure Safaris senior safari packages run on private and exclusive basis. Moreover, they are personalized hence they are flexible. Please note that while on safari your safari guide and camp managers will take care of your personal needs.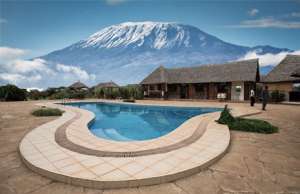 Many think of Africa and in particular African safaris as the height of holiday adventure, but we can let you in on a little secret…. Safaris are a fantastic option for those who love adventurous experiences, whilst avoiding all or any physically strenuous adventure in the process. In fact, we would say that 95% of the trips we love to organize are suitable for all ages. Irrespective of age, an African safari is an experience which should be ticked off everyone's bucket list.
All our African Safaris packages are competitively priced and affordable . There are loads of budget friendly tours that cater to all travel styles and tastes, even pensioners or senior travel.
We can't stress enough that pretty much every itinerary we love to recommend is suitable for any aged traveler .
We meet the diverse demands of travelers from the best lit to the most private rooms, to the best guides, to the most comfortable vehicles, beds, and even to the most atmospheric camps. Asili Adventure team really do know their stuff! so… give us an opportunity to organize your ideal holiday and start planning the safari of your dreams. 

Low Season:
March, April, and May

Peak Season:
January, February & June to August
Exclusive Senior Citizen Holiday Safari Packages In Kenya/Tanzania
Senior Citizens Kenya Tanzania Tours This amazing Kenya & Tanzania safari Tour for Senior Citizens travels across Kenya and Tanzania… Read More